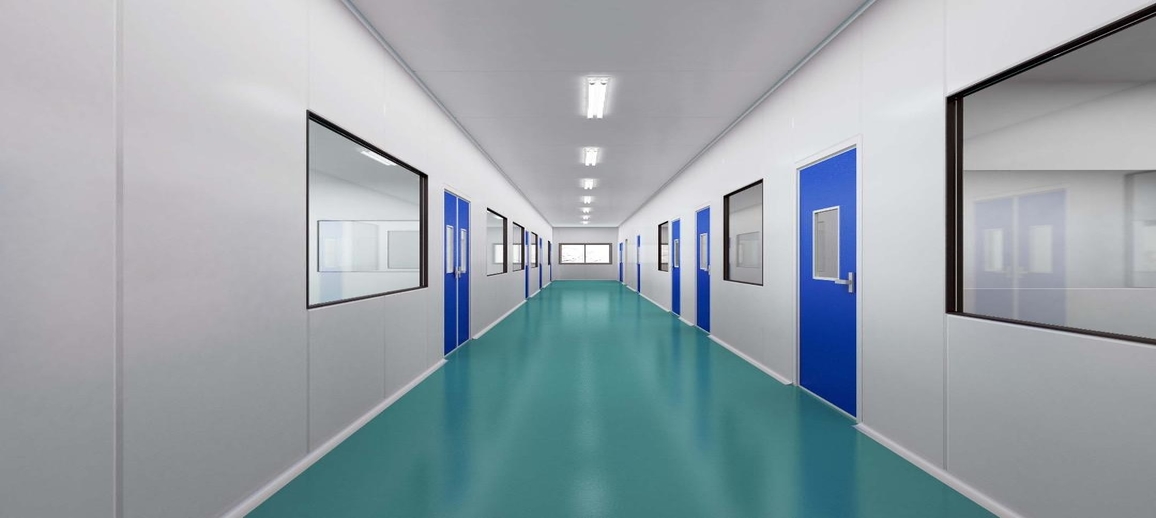 Modular Clean Room Panels
Modular Clean Room Panels have several unique features to build State-of-the-Art CLEAN ROOMS and other controlled environments for various applications like Pharmaceuticals, Life science, Biotech, Hospitals, API, Chemical, Food Processing, Dairy and Electrical & Electronics.
Modular Clean Room Panels Features:
Flush surfaces for easy cleaning and for complying with cGMP requirements.
Practically no maintenance
Good stability due to advanced architectural design
Attractive appearance
Custom designed solutions from a single room to complete departments
Full modularity.
Easy to assemble and dismantle.
Modular Panel available thickness: 50, 60, 80, 100, 125, 150mm
Clean room Panels having complete accessories supports your clean room by providing control over contamination, static, micro-organisms, humidity and other critical operating conditions.

Our accessories include Aluminium Powder Coated / Anodized Covings, PVC Covings, 90° and 180° bends and room corner pieces etc., which are designed with the cGMP guidelines.